New releases from Birddog
Birddog has ramped up the release of their product range over the last few weeks. On the software front Comms Pro now joins Central Pro as premium products. These two products expand on the functionallity of the free LITE versions by allowing users to scale up to support dozens of Birddog devices on the network.
On the camera front the P100 joins its bigger brother the P200 in release. This cost-effective solution brings the same NDI connectivity but also allows for simultaneous SDI and HDMI output. With a 10x Optical Zoom it is ideal for smaller studios and conference rooms.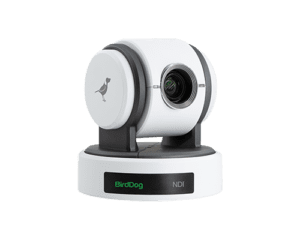 Also now available are the all weather range of PTZ cameras. The A200 and the A300 are perfect for high quality permanent outdoor use on campus or in stadiums. Some of their features include:
* All Weather, IP67 rated
* Full NDI and SDI outputs
* PoE (with optional PoE injector)
* Sony CMOS backlit sensor
* Sony Image Module – Zoom, Autofocus, Lens
* 30x Optical Zoom
* 360 degree continuous rotation
* Lens wiper for rain and snow
* Internal heater to eliminate fog
* Rated to operate from -40 to +60 degrees Celsius (-40 to +140 Fahrenheit)
Not to forget the convertor range, the latest firmware for the Birdodg NDI Studio and Mini is now available. This includes support for NDI 4, the latest release of NDI from Newtek.